A Thank You from the BCCA Board regarding the America's Sweethearts Concert
We were so pleased to honor our area Veterans and Military at the America's Sweethearts Concert on Nov 9. Again, thank you to our veterans and military and their families for their service, bravery, and the example they set for all of us.
We also want to thank the many people/organizations that made it possible for us to invite the veteran communities to this joyful concert as our guests. First to mention is the Oklahoma Arts Council whose encouragement and financial support were instrumental to this project. And then considerable appreciation is due to the many individuals who helped to spread the word, including the marvelous women of the Ochelata/Bartlesville and Caney American Legion Auxiliaries, Sharon Reese of Veterans Connection, several local-area posts of the American Legion and the DAV, the Bartlesville Office of the Delaware Nation and the Cherokee Nation, the National Guard, the Army Recruiting Office, Travis Miller of Two Tall Okie Signs, and many other businesses, churches, and individuals.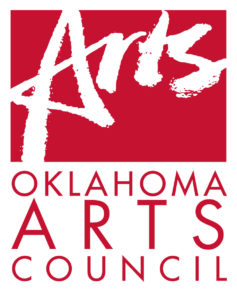 Upcoming 2021-2022 Concerts
All performances will be at the Bartlesville Community Center
The Everly Set
Friday January 28, 2022, 7:30PM
Starring Sean Altman (founder, Rockapella) and Jack Skuller (Songwriters Hall of Fame Holly Prize) will take you back to 1957 when teens Phil and Don Everly first super-charged the vocal sound of Rock'n'Roll with sparkling harmonies that influenced The Beatles, Simon & Garfunkel, The Beach Boys, The Hollies, and the Bee Gees. Sean and Jack revive the vibe of the Everly Brothers with many of their charted hits from 1957 to 1988.
Video Clip
_______________
David Shannon
Tuesday February 15, 2022, 7:30 PM
A world class actor, vocalist and Entertainer from London's West End reprising many of Broadway's greatest songs. He is renowned for his engaging style and charming personality. Piano and guitar accompaniment.
Video Clip
_______________
Miss Myra and the Moonshiners
Monday April 25, 2022, 7:30PM
Miss Myra and The Moonshiners are a formidable 5-piece swing band bringing a fresh female-driven perspective to traditional New Orleans and hot club jazz. Miss Myra's golden voice will bring you from rock bottom to ecstasy and back while her driving guitar rhythm holds the Moonshiners together. With powerful vocals, a smoking horn section, and sweet rhythm, they are guaranteed to lift spirits and fill the dance floor.
Video Clip
_______________
Previous 2021-2022 Concerts
The Folk Legacy Trio
Wednesday October 6, 2021, 7:30 PM
A trio of great singers/guitarists sing the songs of the great Folk Era from the 50s through the mid-70s. Their program includes hits from The Limeliters, Kingston Trio, Pete Seeger, Peter, Paul & Mary and Woody Guthrie.
Video Clip
_______________
Intersection Trio
Wednesday October 27, 2021, 7:30 PM
Soulful expression, instrumental virtuosity, playful banter are the hallmarks of an Intersection Trio event. Ranging from a Piazzolla tango to a Jobim bossa nova, from a West Side Story melody to a gossamer Mendelssohn scherzo, an evening spent with the Intersection Trio is an unforgettable one for any audience.
_______________
America's Sweethearts
Tuesday November 9, 2021, 7:30 PM
Join us for a very special evening of musical harmony from the Big Band era with America's Sweethearts – a fantastic quartet led by a harmonizing vocal trio plus piano. Come along on a musical adventure to the days of the Andrews Sisters, an era of beautiful harmonies and memorable swing music as the trio brings joy and human connections through music.
Video Clip
_______________